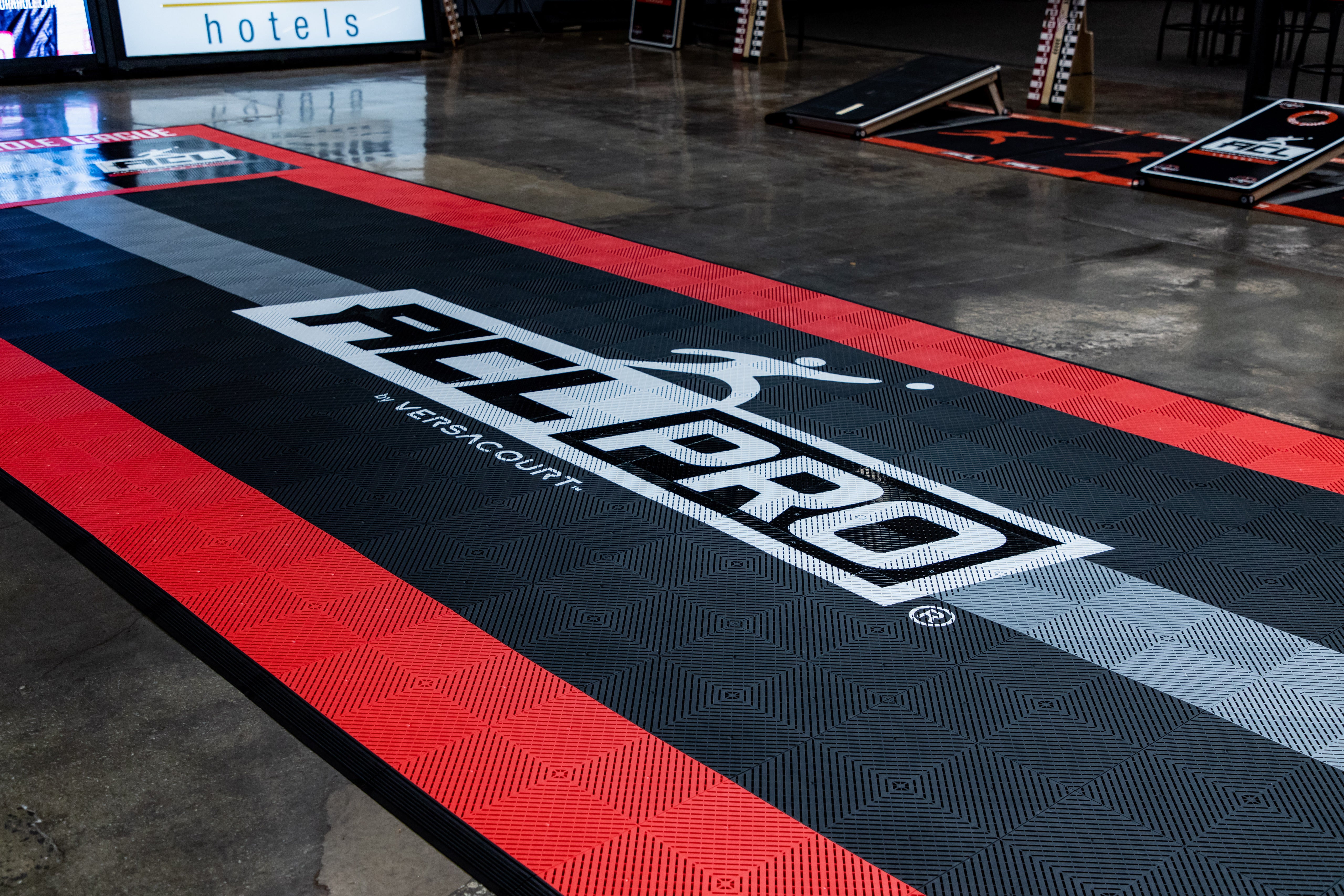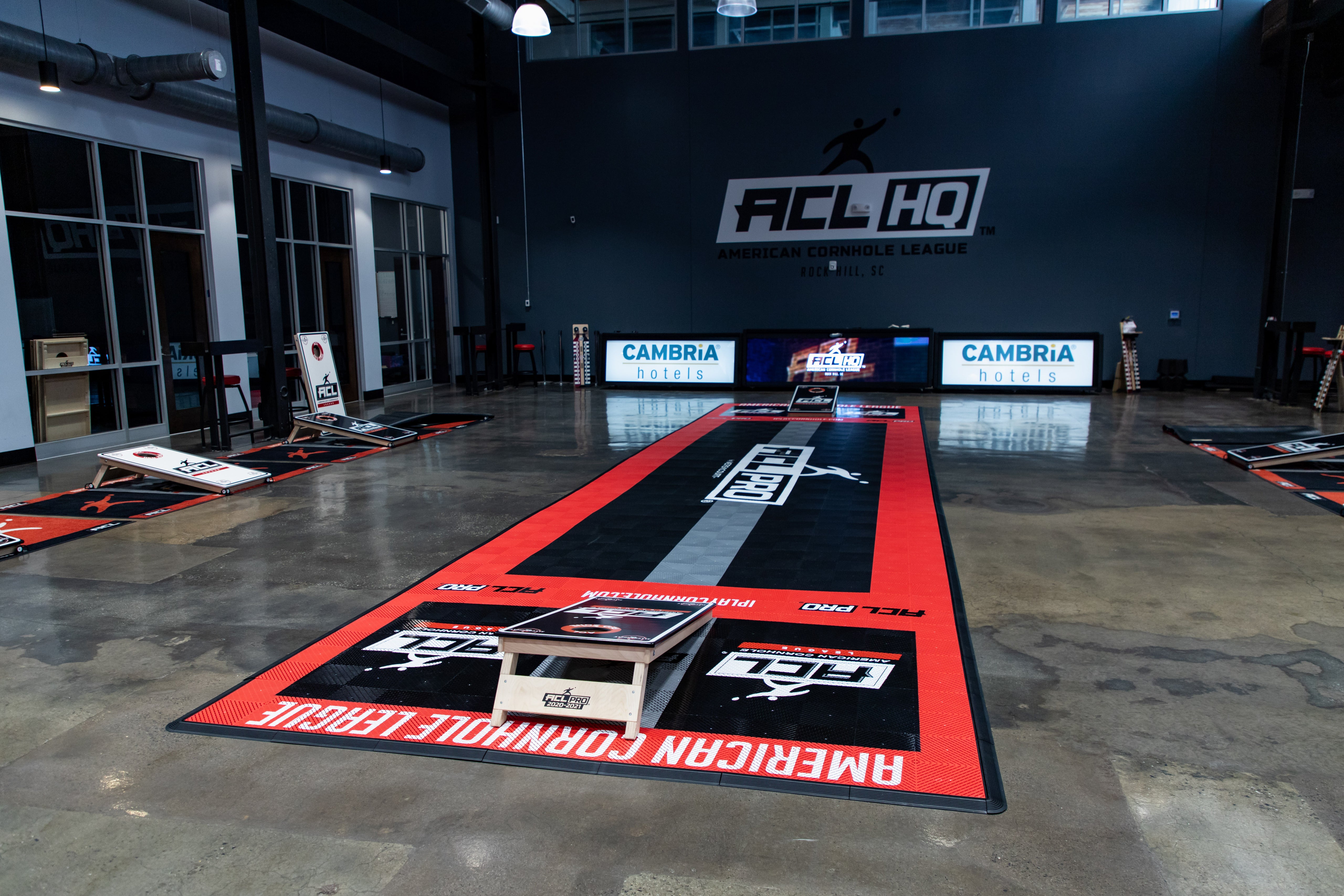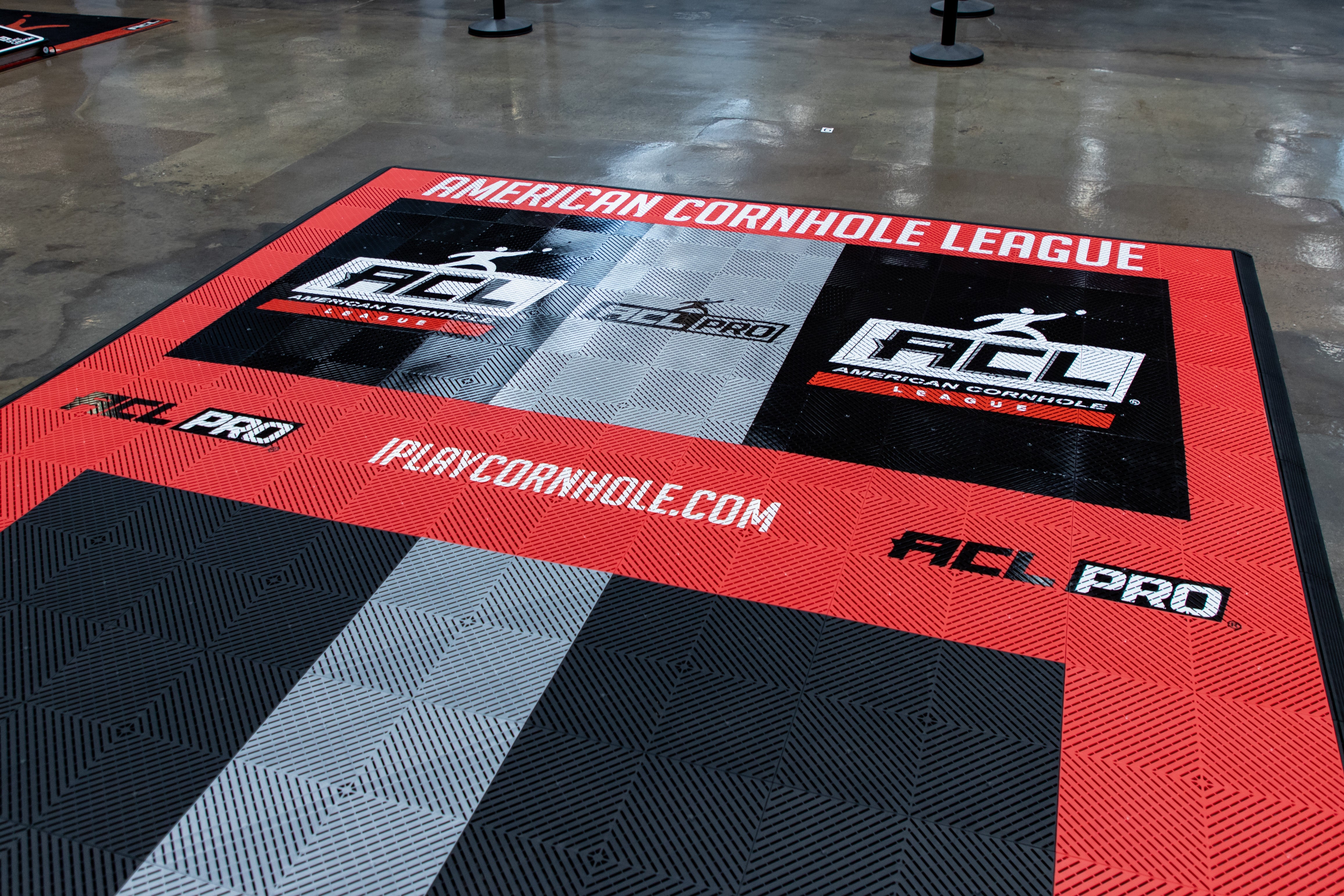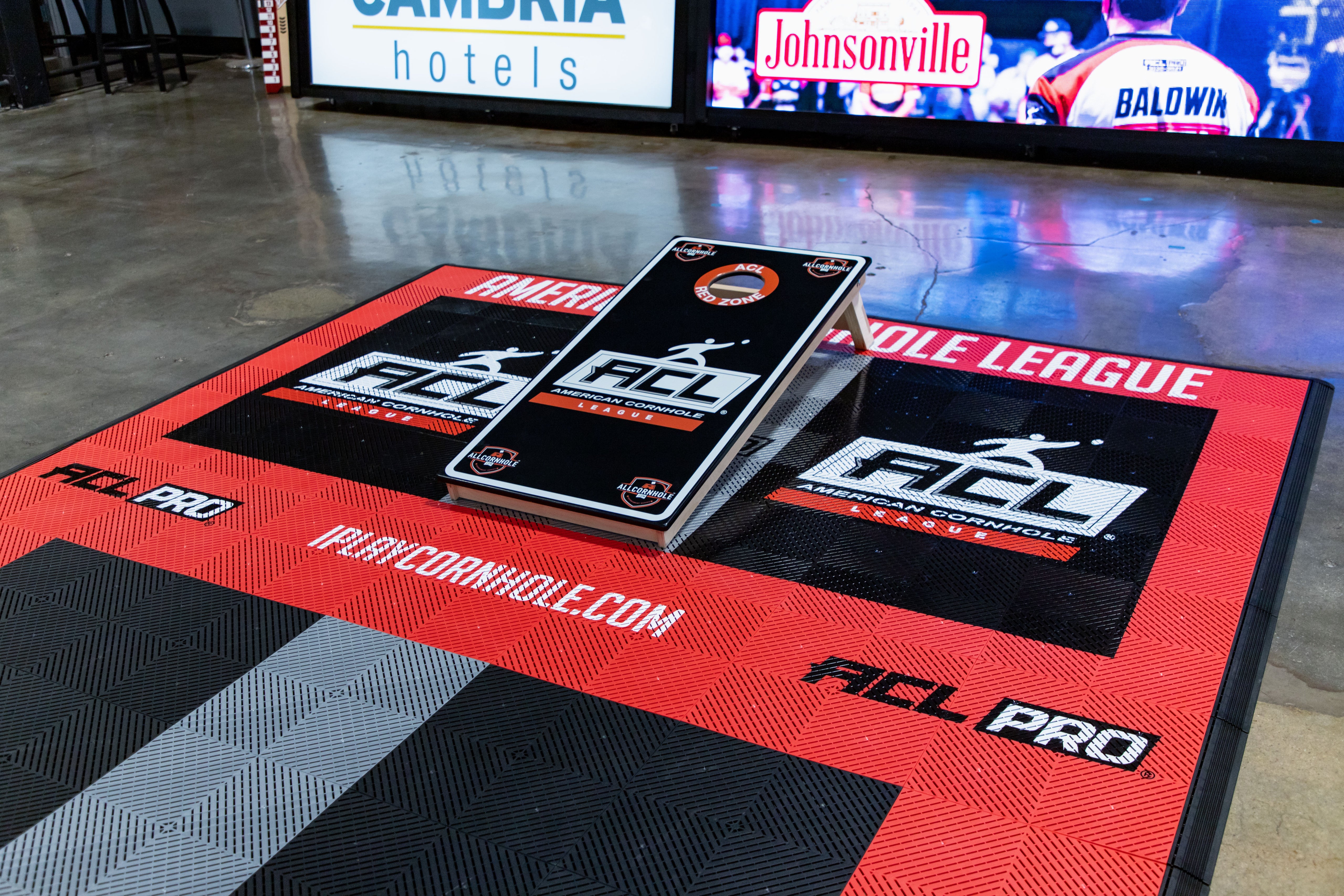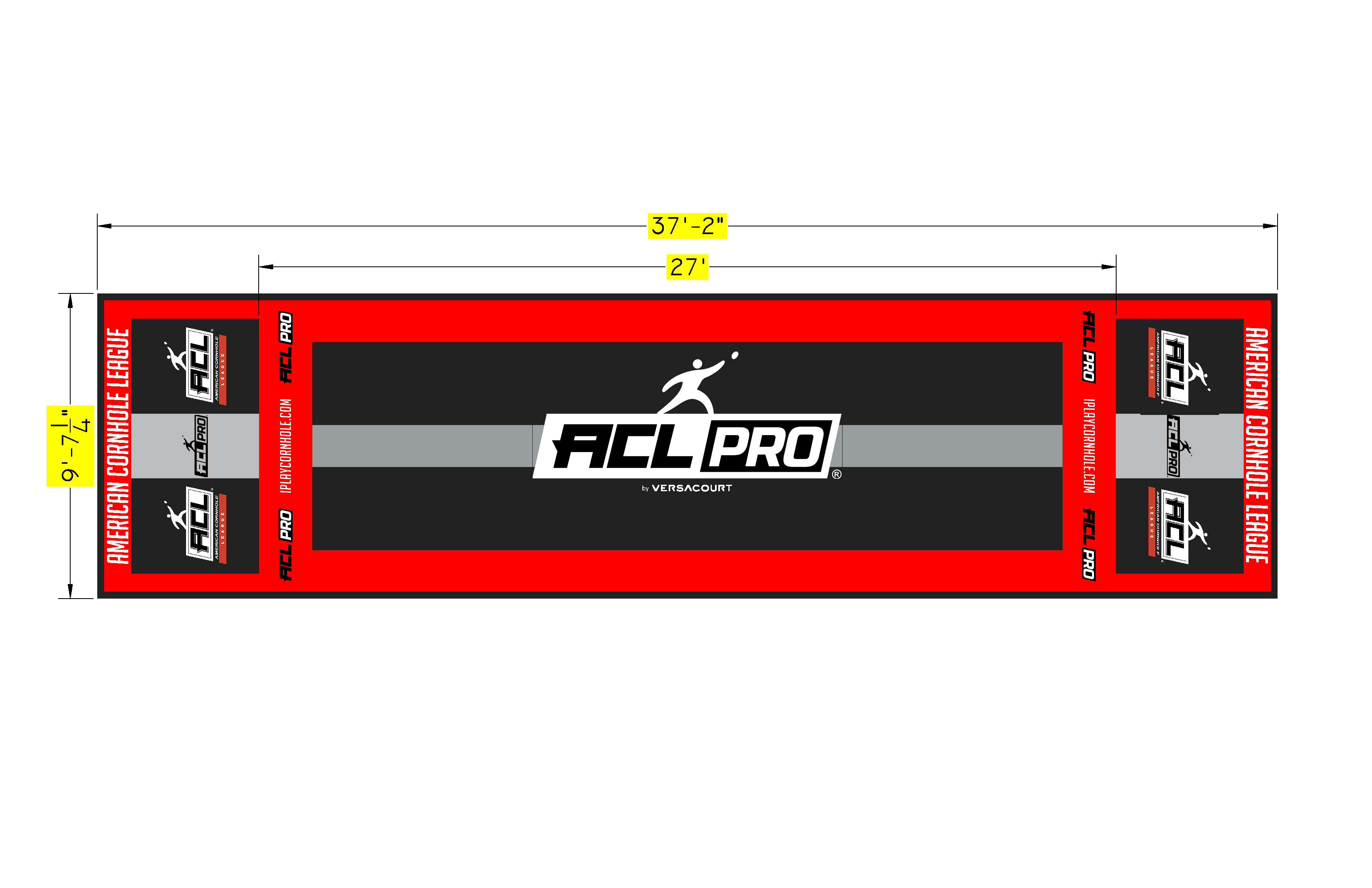 ACL PRO Single Lane Full Court by VersaCourt
---
Play like an ACL PRO!
Elevate your tournament, home, or venue cornhole experience with ACL's exclusive, full court, all-weather, sports surfacing system by VersaCourt. This ACL PRO design is modeled after the famous ACL Broadcast Court played on by ACL PROs on TV.
VersaCourt is a global industry leader in the manufacturing, designing, and installing of innovative court solutions for a wide variety of sports.
Product Information:
Surface – Precision engineered with an open profile design and ¼" built-in, self-draining channeling system for maximum performance.
Construction – Made in America using a 4-point injection mold with 24 connectors that yield a consistently flat and functional surface.
Material – Specially blended high impact copolymer polypropylene. UV stabilizers are mixed into the materials and color pigments to make them highly fade resistant and non-slip.
Athlete Protection - Lower back, knee, and joint forgiveness for players.
Size – Overall: 37' 2" x 9' 7.25", Individual Tiles: 15.75" x 15.75" x 0.63" thick
Includes all tile, ramps, and corners.
Please expect a 4-6 week production time.