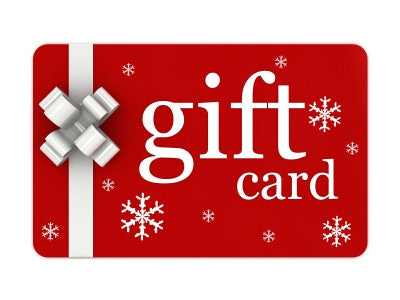 Gift Card
---
Let your friends and family know how much you care by sending them a gift card! Available in amounts from $25 - $300. Gift certificate will be emailed once payment has been complete. ACL gift cards are always a huge hit. So, whether it is for Christmas, Hannukah, Birthday, Anniversary or any other occasion which calls for the perfect gift - this is perfect for any occasion! Feel free to contact us with any questions.
Redeem Gift Certificate
To redeem a gift certificate, follow the simple steps below:
You need your unique gift card code, which was emailed to you. It will look something like A1B2 3C4D 5E6F 7G8H.

Browse the store and add items to your cart as you normally would.

Type your gift card code during checkout.